Soviet Hotel Review – On a Soviet Wastelands research trip, I recently spent a week in the republic of South Ossetia. A largely unknown breakaway country, it's one of the hardest to enter regions on earth if you're not the owner of one of the few passports they favor. I was there for independence day, which didn't disappoint as they rolled tanks, troops, rockets and even Young Pioneer battalions down the main street, you can read my report on it here.
Due to the catastrophic Russo-Georgia war that tore through the republic in 2008, there are only two hotels on offer in the capital of Tskhinvali. During my stay in the country, the state hosted me in the best hotel on offer which was the national football team's accommodation. When I inquired about the other hotel, I was told it was a dated Soviet dump and it was best to avoid it entirely, clearly, they hadn't read my work! What I didn't expect was bullet holes, live lions and tigers, and mild structural collapse!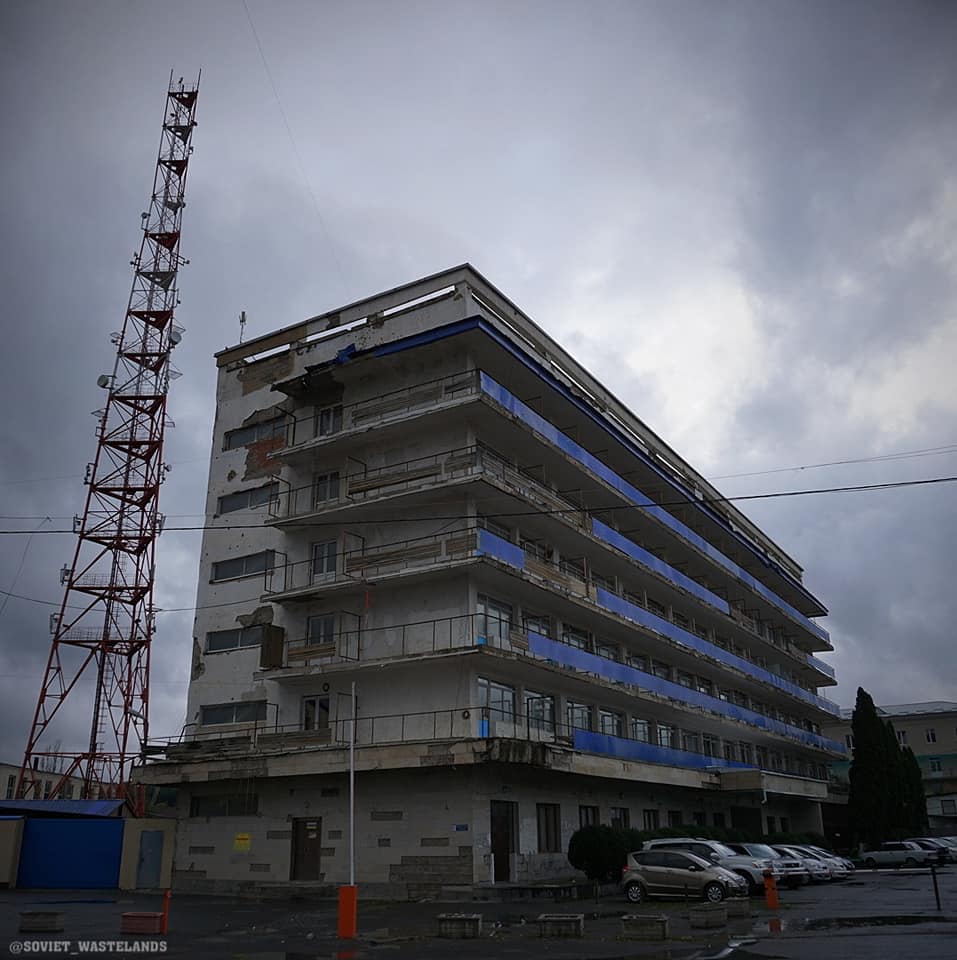 The Soviet hotel in question is called Hotel Alan and is on the square in front of the central train station, which isn't a train station anymore due to large isolation following Georgian sealing of the entire border, it's now an unofficial bus and taxi station. In 2008, this square was a lethal battleground between Georgian troops and South Ossetian militia backed up by Russian forces. A Georgian tank was infamously destroyed here and the turret flew over 100 meters and submerged itself in the concrete and still remains half-buried there to this day. After the fighting, Hotel Alan had been shelled, bullet-riddled, and burnt out.
When I first laid eyes upon the Soviet hotel I assumed it was derelict, most rooms were burnt out and the walls had rocket blasts and bullet holes. Interestingly, the hotel is a former Intourist hotel and a direct replica of Aist in Tiraspol. I walked to the first floor to find the lobby empty apart from some couches and a security guard who directed me to the first floor where around 8 Babushkas were sitting with a look of horror at the fact that a guest had arrived. A single room was $25 with breakfast, I was told only one room four floors up had hot water and luckily, it was mine!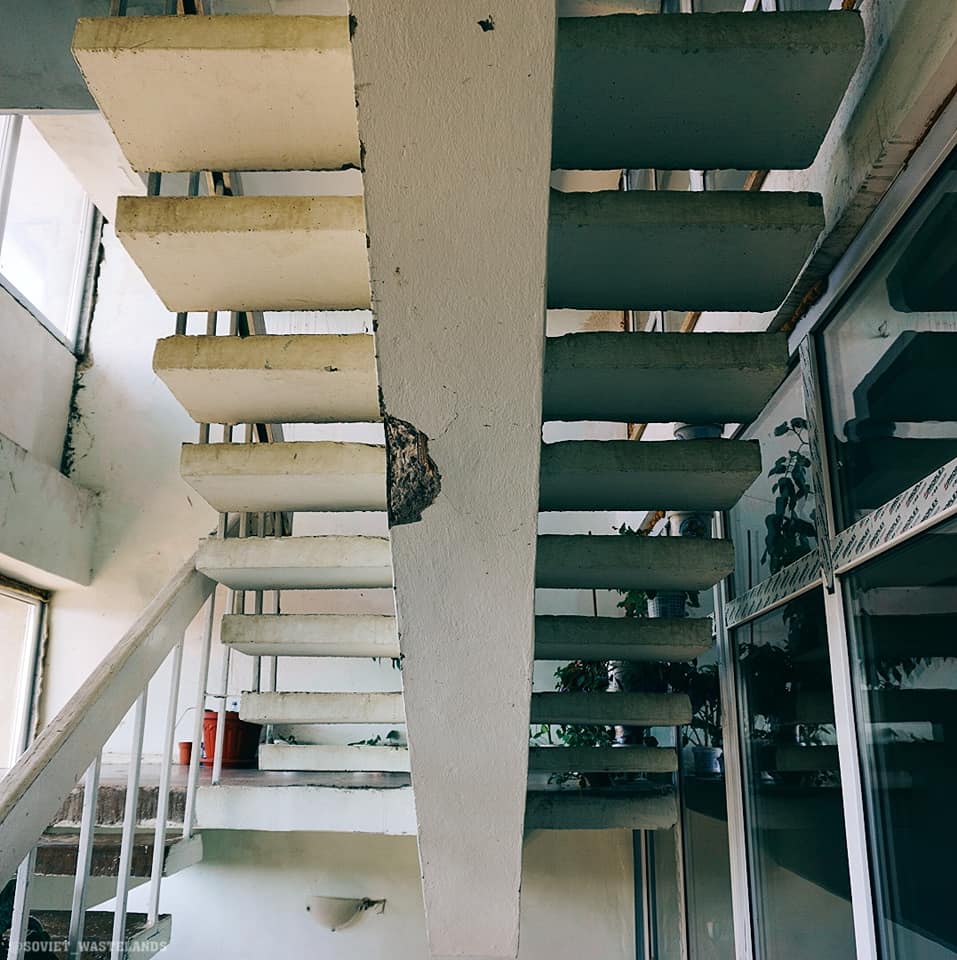 Out of all of the Soviet hotel establishments I've stayed at, Alan was by far the eeriest. There was a strange atmosphere and I was the only guest and the entire floor and all three below me were derelict, no rooms were locked. The most kind Babushkas warned me not to start exploring the upper levels or the roof which was clearly the worst hit during the war. The room, despite my worst expectations, was actually not that bad. The bathroom was refurbished and the shower and sink gave out brown water due to lack of use, there were bullet holes in the walls loosely covered with paper and tape and the old, burnt wooden floor had been covered with cheap carpet. Walking out onto the balcony allowed the option to circumnavigate 75% of the outside of the hotel as the balcony dividers had been wiped out during the war.
Due to an extreme lack of other guests at the Soviet hotel, I expected a perfect night's sleep but was often woken by bumps in the night. It's possible there are ghosts due to the brutal combat that took place in the corridors but the more logical reason is that the building is literally falling apart, on my way out the next day some concrete and plaster fell on me from above. I was told breakfast was at 9 am, thirty minutes before I decided to explore the forbidden floors above but I was soon caught and screamed at by a Babushka who then told me I'm not getting breakfast as a result.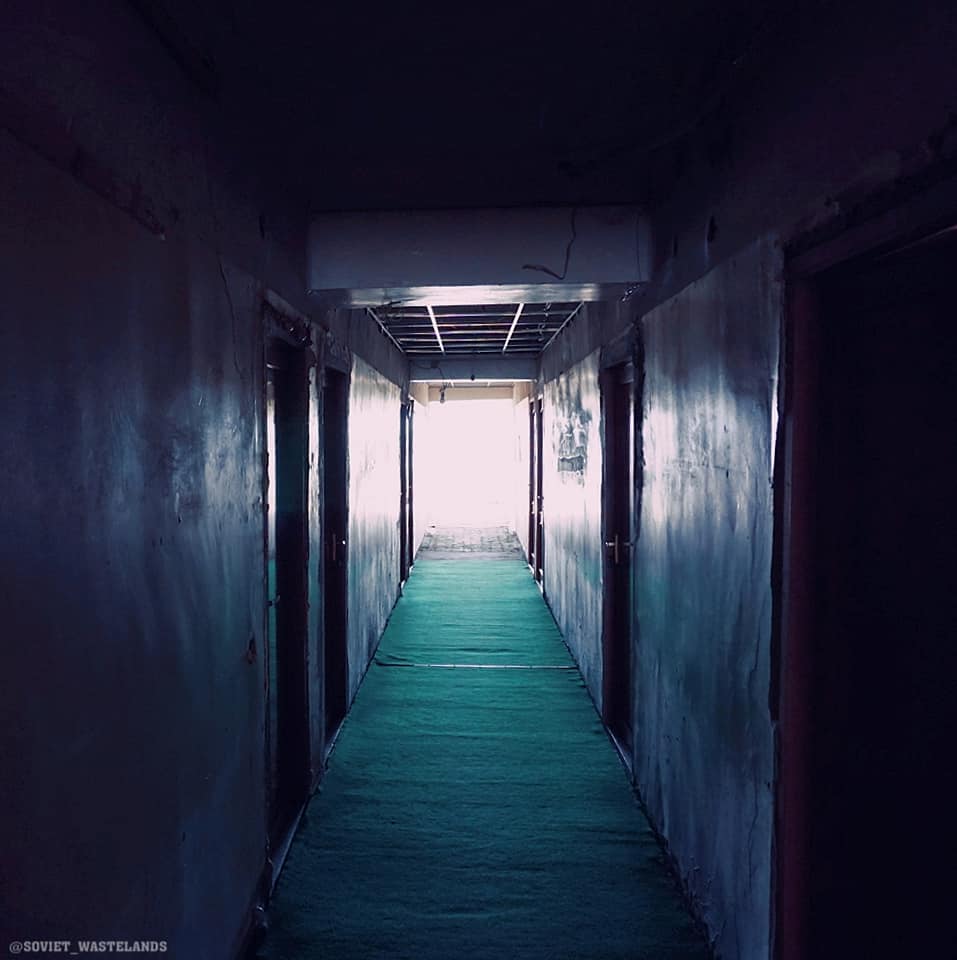 So, in exile from the breakfast room at the Soviet hotel, I went exploring outside for some coffee and found a cafe nearby with hard bass playing at full blast which combined with a black coffee really woke me up! With time to kill before heading back to Russia, I walking past the former plinth of Josef Stalin to a tacky, makeshift castle decorated with pictures of lions about twenty meters from the hotel. I paid 100 rubles to a hand that popped out of dark ticket office and entered through two rows of curtains into a stinking, small yard full of wild animals in rusty, insecure, and small cages. I found myself two feet from the mouth of lions, tigers, wolves, and bears. A small Russian woman from the Komi Republic pushed me aside and placed her hand in the cage to throw water at the animals to make them do something interesting. At this point, I left and didn't have an appetite for breakfast anymore.
Pros: An authentic Soviet relic hotel with the scars of post-Soviet civil war. Central location next to the bus station. 50/50 friendly staff as long as you don't explore the top floors. Breakfast if you behave but I never got to see it.
Cons: No breakfast if you're naughty. Hot water not guaranteed and can be cold in winter. A hub of animal cruelty in insecure cages just 20 meters away.
Soviet Rating: 10/10
Comfort Rating: 6/10
We hope you enjoyed our latest Soviet hotel review. You can experience this back to the USSR hotel experience on any of our South Ossetia tours! With scheduled group tours throughout the year or private tours available on request 365 days a year.