This is not strictly a hotel, but for me as a guide and the hardcore travelers on our tours, the Bucharest to Chisinau (or vice versa) train is home for a night and this Soviet adventure is a night nobody forgets. Belonging to Moldova rail, the train was built in East Germany during the 1970s and still has the DDR factory plaques on some of the walls. As part of our bestselling Transnistria tours, the train is our go-to route into or out of Moldova. This is easily one of the most hardcore train journeys in Europe, I've guided groups and individuals on this train over fifty times and counting, I class myself as a veteran and although I'm not entitled to a medal, I feel I goddamn deserve one.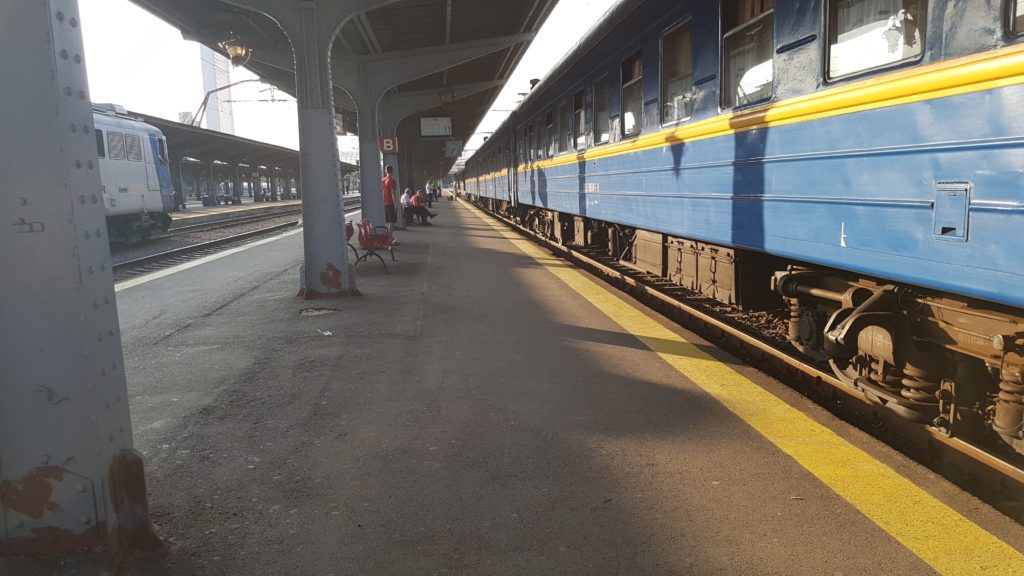 Tickets can be bought at the international ticket office at Gara De Nord train station in Bucharest which is quickest and here you can pay by card, they can also be bought at Chisinau train station which takes forever and you have to pay with cash. You can buy 1st class (2 berth) for around 38 Euro or 2nd class (4 berth) for around 25 Euro. The ticket details your wagon and bed number. The train leaves Bucharest daily at 19:15 and Chisinau at 16:55. Stock up on snacks, water and alcohol (you'll need it) and when the train pulls up, find your wagon and present your ticket to your unfriendly conductor before boarding.
Be prepared to get hot, in summer and even winter this train is literally a sauna on wheels, its coal-powered and the heat can be unbearable. When the train starts moving the Soviet AC begins, which is the wind blowing through the open windows. You'll also find your often heavily overweight conductor has abandoned his uniform and is now sauntering around in his Y-front underpants. You'll be issued with sterile sheets to sleep on (I highly advise you to use them).
The journey is 14 hours and it's at the border where things get interesting. With Moldova being the former border of the USSR, fearing invasion from the West, Josef Stalin changed the track gauge to prevent trains from supplying the enemy. Today, the wagons are lifted into the air and placed on different gauge rails. It's here that Moldovan border police enter and ask if you are bringing drugs, guns or contagious diseases into their country. Assuming your answer is no, then you'll be stamped into the country. If it's yes, then your night will get even more interesting and I guess I'll see you in ten or so years!
Dining on the train is hit and miss, it's 50/50 whether they'll attach a dining car which is basically a drinking cart with chips, nuts, beer and vodka available. So it's highly advised to bring food and drinks from the station.
If you come from Bucharest, you'll roll into Chisinau around 9:00 am the next day. Ignore the taxi drivers who approach you and book a room at the nearby Soviet-era Hotel Cosmos which is an easy five-minute walk from the station.
If you arrive from Chisinau, you'll arrive at Bucharest around 06:00 the next day, but there are often extensive customs searches and this can be delayed until 08:00. Grab breakfast in the station and wholeheartedly ignore any of the shady taxi drivers hanging around here, they will rip you off. Book a nearby hotel as there are many within walking distance.
Pros: Overall, the train is a retro time warp which is a quirky way to set the scene on your way to the least visited country in Europe, it has its charm and is fascinating and horrifying in equal measure.
Cons: The heat, the treacherous heat! Lack of food onboard, the toilets from hell and border waiting time.
Soviet Rating: 10
Comfort Rating: 2
To ride the train from hell into Europe's least visited country, join one of our unbeatable group or private tours to Transnistria throughout the year!